This year, 12 organizations from across Canada fulfilled program requirements to be named a Canadian Nonprofit Employer of Choice.
The 2019 award recipients are:
4-H Alberta
Alberta Retired Teachers Association (AB)
ALS Canada
ALUS Canada
Chilliwack Society for Community Living (BC)
CMHA- York Region (ON)
DeafBlind Ontario Services
Goodwill Industries of Alberta
Richmond Hospital Foundation
The Participation House Durham Region (ON)
UNICEF Canada (ON)
Woodview Mental Health & Autism Services (ON)
Th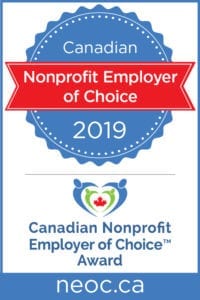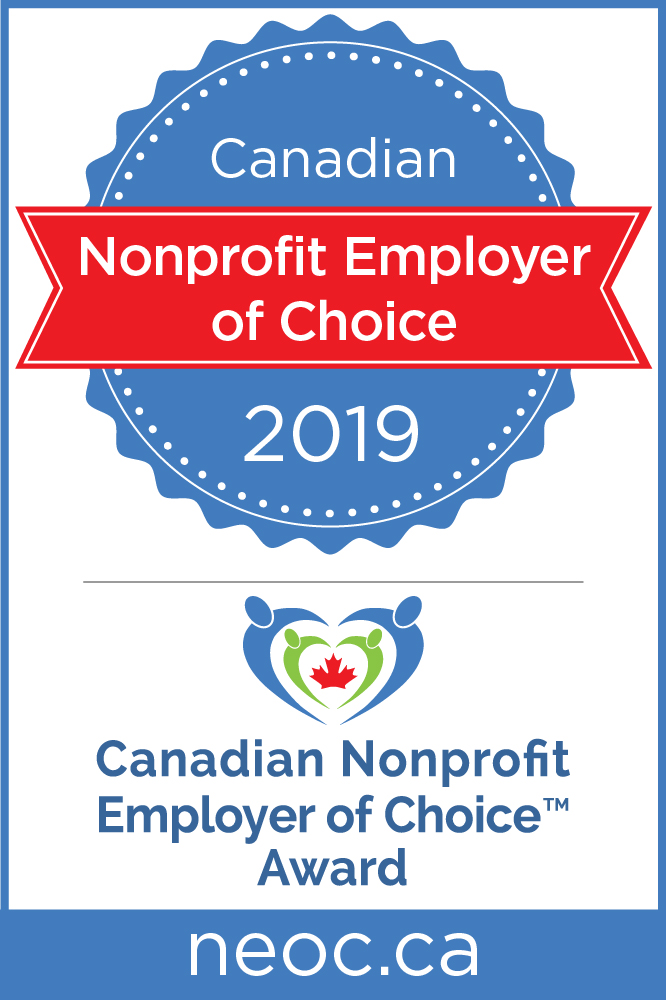 e NEOC Award is a tool that measures a nonprofit's Leadership attributes, HR practices and employee opinions. The NEOC program provides a framework to evaluate an organization's talent management issues and start building a corrective plan of action. This program further enables the board and senior staff to probe and analyze the issues and start the transformational change needed to achieve the impact that donors rightly expect.
Since 2015, the Nonprofit Employer of Choice Award has recognized nonprofits whose exemplary talent management practices support successful mission delivery in the communities they serve.
True to our vision of being a leader in the field of deafblindness, DeafBlind Ontario Services was a NEOC award winner in 2015 and 2016 as well!
Congratulations to all of the 2019 NEOC award winners! For more information on the program and the award, visit Nonprofit Employer of Choice Award.