Supporters (April 1, 2021 – March 31, 2022)
DeafBlind Ontario Foundation is fortunate to enjoy a number of valuable partnerships in the community. We gratefully acknowledge the generous support given to us by:
Foundations:
Canada Gives

Charles Norcliffe Baker and Thelma Scott Baker Foundation

J.P. Bickell Foundation
Landmann Family Fund (held at the Kitchener Waterloo Community Foundation)
The Catherine & Maxwell Meighen Foundation
The Oakes Foundation

The Oakville Foundation for Intellectually Handicapped People

Robert Campeau Family Foundation

The Victor & Rhoda Shields Charitable Foundation

Whitearn Foundation
Corporations:
107.5 Kool FM

Accessibil-iT

A. F. Sandy Forbes Insurance Broker
Andrew Van Pelt Electric Ltd.
Anjac Construction
Ayr Animal Hospital
Ayr Farmers Mutual Insurance Company
Barrie 360

Bell Media

BLG Foundation

BlueSky Communications Inc.

BNI Business Elite

BNI Ontario South West
BNI TNT

Bradford Family Dentistry

Brayford Sod Farms Inc.
Canadian Red Cross
Crate Designs Furniture
Chesterville Record
Cyclone Solutions
Davidson Works Mechanical
Electrical Elite
Energy Surfaces Inc.
Ephatha Fashion
Gary's Service & Towing
Giant Tiger
Gregor Homes

H.S.P. Consultants

ICOR Technology

Jeff Smith Plumbing-Heating Ltd.

MacEwen Petroleum Inc.

MacNeil & Dodd Pharmacy

Magna International

Metroland Media

Morrison CPA Professional Corporation

National Mah Jongg League Inc.

Needham Promotions Inc.

Neighbur

Open Plan Architects

Pam Bechard, Royal LePage RCR

PayPal Giving Fund Canada

Peak Investment Services
The Printing House Richmond Hill

Priority Mechanical Services Ltd.

Provix Inc Covidcamera.com

Resident Care Pharmacy
The Review
ROCK 95 FM
Silver Linings Healthcare

Snyder Construction

South Simcoe Police Association

Starboard Communications Ltd.
Strategies 4 Impact!
TD Commercial

Town of Georgina

United Canada
Village Media
Voll's Contract Flooring
Western Fire Protection

Xpertek Construction Ltd.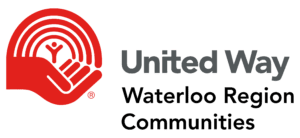 Service Clubs:
100 Women Who Care Burlington
100 Men Who Give a Damn Innisfil
Knights of Columbus St. Joseph's Council #6361
Lions Club of Russell
Quota International of Peterborough
Rotary Club of Newmarket
Royal Canadian Legion Charitable Foundation
Gaming:
         
Friends of DeafBlind Ontario Services
In 2008, DeafBlind Ontario Services created an award entitled "Friends of DeafBlind Ontario Services". This prestigious award recognizes individuals, groups and organizations who, over time, have contributed in one or more of the following ways:
Contributed considerable personal time and effort to support DeafBlind Ontario Services and/or the people we support within their community;
Demonstrated leadership, excellent performance, and initiative as a volunteer to DeafBlind Ontario Services; or
Extensively promoted DeafBlind Ontario Services and the people we support within their community.
The award itself is a framed print of one of our residential locations.
Thank you to all our Friends, for their support and dedication:
2022:
MP John Brassard
Karine Rogers
Kevin White
PARD Therapeutic Riding
2021:
Gail Beggs
Billy Cashman
CNIB Deafblind Community Services
Joe Passeretti
2019:
Army Navy Air Force Club
Belle Pointe Dance & Movement
Alan & Karen Carroll
Dilico Anishinabek Family Care
Dennis and Janet Fransky
Knox United Church
2018:
Gwen Elling, Past Board Chair
Susan Hutchison, St. John's Ambulance Therapy Dogs
Elaine Perreault, Ecole Jean Paul II
Jose Orozco, Purinapaq
Ashley Hines, Mac's Milk/Circle K Marathon
Linda & Graham Rawlinson, Donors
2017:
BNI Business Elite, community group
Buren Construction, vendor
Kristeen Elliott, volunteer
Kelly Kimens, volunteer
Russell Lions Club, service club
Tom & Karen Smart, family members
University of Ottawa GeeGee's, community partner
Marilyn Verdoold, volunteer
2016:
Blaine Clarke, Volunteer
Shaun Gibbons (SENSE), International Partner
Ashleigh Eldridge, Volunteer & Supporter
Jocelyn Willoughby, Volunteer & Supporter
Lori Greene, Volunteer & Supporter
Helen Grieg, Supporter
Ginette Corbeil (Valoris for Children and Adults of Prescott-Russell), Community Partner
Janet Dawson-Brock, Volunteer & Supporter
Linda Whittaker (KKP Cambridge), Supporter
Jill Hendry & Eric Racine (Meridian), Supporters
Michael Ferraz, Sr., Parent
Barb Hooton, Past Board Chair
Doug Downer, Past Board Chair
Diane Gabay, Past Board Chair
Lee Harding, Past Board Chair
Martha Beaumont, Past Board Chair
Terry Brouillet, Board Member
2015:
Anthony & Nancy Abate, Pasta Plus
Mary Margaret Conlon
Carolyn Crum
Steve Gaylord
Janet Gridgeman
Linda Littell
Patrick MacNeil, MacNeil & Dodd Pharmacy
Sascha Mumtaz
Lambeth Lions Club
Hyde Park & District Lions Club
Susan Warren
2014:
Gary Martins – Donor & Community Partner
Malcolm Ross, Shire Consulting – Vendor
Brent Voll, Voll's Contract Flooring – Vendor
Guy Masse, Xpertek Construction Ltd. – Vendor
Patrick Mulroney, Trinity Green Construction – Vendor
Lorne Brubacher, Twin City Harmonizers
Stephanie Porter, Woodstock Art Gallery – Community Partner
Pat McIntosh, Magna Centre – Community Partner
New Leaf Living and Learning Together Inc. – Community Partner
Chappell Farms – Community Partner
Dr. Mall, Royal Victoria Hospital
Josianne Gour – Community Partner
2013:
Susan Faulkner – Volunteer
Dr. Sawyer, Marg Alferi and teams – Community Partner
Marie V. Larocque – Community Partner
Lions Homes for Deaf People – Donor
Dr. Lee – Community Partner
Kim and Tim Flinn – Volunteers
Melanie Gauthier Perley – Community Partner
Meher Dadabhoy – Volunteer
Mark Edwards – Community Partner
Grandview Baptist Church – Community Partner
Varley Art Gallery – Community Partner
MacLaren Art Gallery – Community Partner
2012:
Tony Vipond, Community Living Huronia
The Regional Municipality of York
Dr. Marvin & Merilyn Lean, family members
Bill Jones, n.s. Smith Realty
Pierre Beaudin, Centre Jules-Léger
Kathy Peters, Alice Saddy Association
SENSE Scotland, Arts & Wellbeing Program
Brenda Mitchell, RMT
2011:
Brian Watkinson, volunteer
Julia Ford, parent
Anne Robin, Robins IDA Pharmacy (Newmarket)
Superior Greenstone Association for Community Living
Christian Horizons, East Region
Leslie Souckey, Lutheran Community Care Centre
Susan Shaw, St. Thomas Aquinas Catholic Elementary School (Keswick)
Jeff Rouble & Ranada Gallant, East Side Mario's (Peterborough)
Heritage Renovations, vendor
Mike Merrifield, vendor
Karen Klee, health care consultant
2010:
Carmen & Dennis Vecchiato (parents – supporter)
Barb Papin (parent – supporter)
Lesley Banner (TAY, Peterborough – supporter)
Lorraine Hesmondhalgh (Zooz Indoor Playground – community partner)
Jessica Oickle & Gail Bigson (Bob Rumball Home for the Deaf – community partner)
Herbert Mitterbock (St. George Banquet Hall – donor)
Crystal Lee Ross (Springland Riding Stable – community partner)
Steve & Andrew Simpson (Anjac Construction – vendor & donor)
Kim Redman (St. Johns Ambulance Dog Therapy – community partner)
Karen Chambers (Bob Rumball Associations for the Deaf – community partner)
Jim Edie (K9 to 5 – community partner)
2009:
Edward Abela (volunteer)
Paulette Bedard (volunteer)
Carol Gauthier (Community Living Iroquois Falls – supporter)
Steve Huang (Baskin Robbins, Richmond Hill – community partner)
Mary Lou Oakes (volunteer)
Marian Patterson (donor, supporter)
Sandy Phillips (North Hastings Community Integration Association – supporter)
Carolyn Veldhuis (North Park Community Church – community partner)
2008:
Craig Shields (volunteer)
Ruth Taber (past board chair)
Jennifer Moore (past board chair)
Constantine & Stella Kalkanis (volunteers)
Shelley Wishart (Orchard International – donor)
Mac & Linda Rumble (M&M Meats Innisfil – donor)
Chris & Sharon Sheppard (community partner)
Reg & Nancy Harris (St. John's Ambulance Therapy Dog Program)
Kevin Augustyn (Sobey's Alcona Beach, supporter)
Jason, Rod & Scott Boynton (Alcona Gas, Variety & Car Wash – community partner)
Innisfil Fire & Rescue (community partner)
Noggins Salon (Newmarket – supporter)
Julie Smith (Shenderey's Gymnastics – supporter)
Dr. David Dixon (London – supporter)
Jack Graydon (Lions Homes for Deaf People – donor)