FOCUS Accreditation
DeafBlind Ontario Services is committed to achieving high standards through a variety of channels. We achieved accreditation through FOCUS Accreditation for three consecutive periods – 2012 to 2016 and 2016 to 2020. In July 2020, we were successfully re-accredited for another four years – 2020 to 2024, with a 100% rating.
In 2020, we received the Seal of Sustainability, an elite award level given to organizations who achieve three levels of accreditation status.
Why become accredited? As an organization, we are demonstrating to families, funders, community partners, and most importantly, the people we support, that we are dedicated to service excellence and accountability. In addition to completing internal audits and MCCSS compliance reviews, seeking accreditation from FOCUS allows us to be measured by an unbiased, respected third party organization.
Accreditation also sets us apart from other organizations in our sector as one that is proven to have high quality services. We are proud to be the only organization in the Intervenor Services sector that is accredited, and we believe this is one of several reasons DeafBlind Ontario Services is the Intervenor Services provider of choice.
FOCUS Accreditation, a non-profit accreditation agency for community service organizations, looks at all aspects of how an organization provides services – from how people are supported to the effectiveness of the operations. Feedback gathered during the recent validation described DeafBlind Ontario Services as a phenomenal agency that is forward-thinking, values the people supported, and provides great opportunities for their employees. Stakeholders noted that employees are caring, passionate and consistently go above and beyond in providing exceptional service.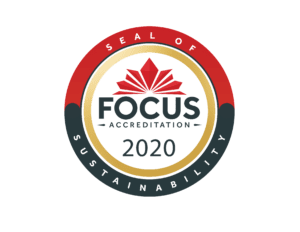 Canadian Nonprofit Employer of Choice
We are a Four-Time Winner of the Nonprofit Employer of Choice (NEOC) Award!
The NEOC award recognizes nonprofit organizations whose people leadership and vision translate into exemplary talent management practices, supporting successful mission delivery in the communities they serve.
True to our vision of being a leader in the field, DeafBlind Ontario Services was a NEOC award winner in 2015, 2016, 2019 and 2021!
For more information on the program and the award, visit Nonprofit Employer of Choice Award.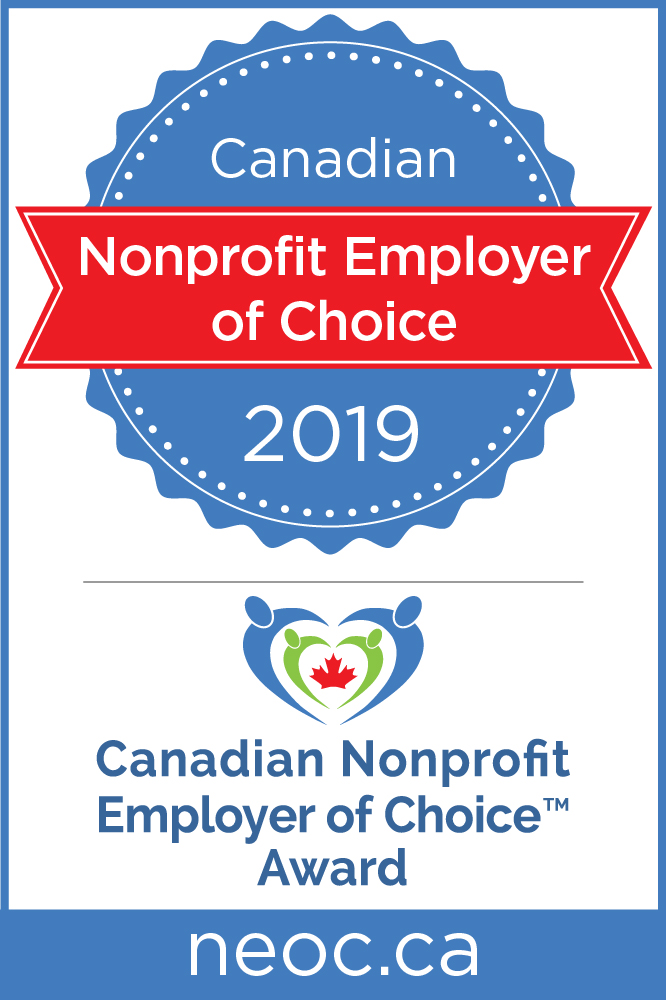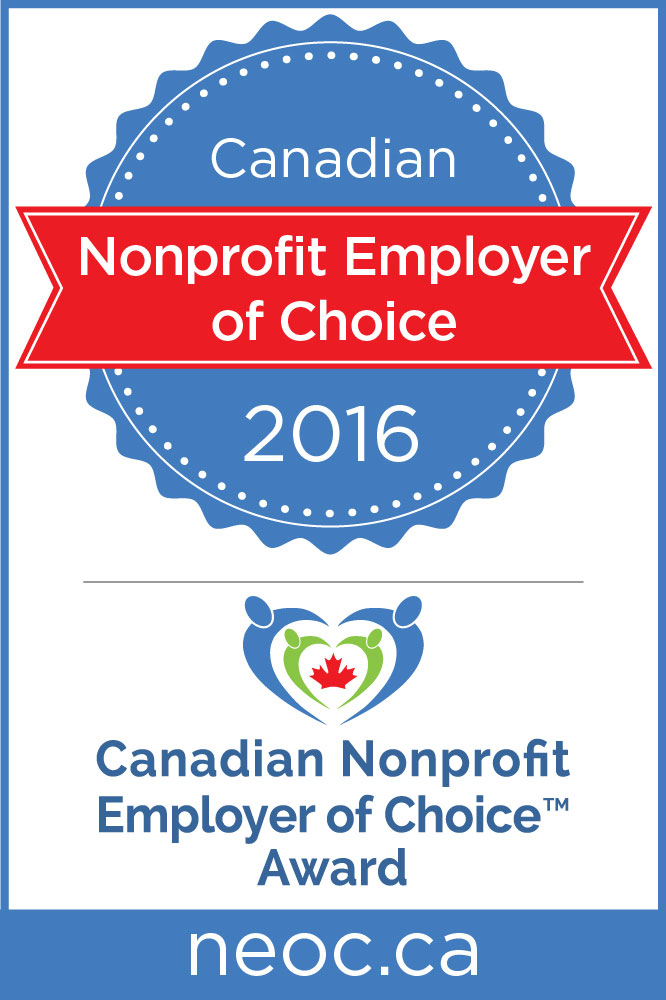 Chamber of Commerce Awards
In 2023, DeafBlind Ontario Services was the proud recipient of the Greater Sudbury Chamber of Commerce's Business Excellence Award in the Service Excellence category.  This award recognizes a business or organization who has demonstrated impeccable customer service, friendly, knowledgeable and courteous staff and superior quality of product.
Please click here for the video transcript
In 2019, DeafBlind Ontario Services was honoured to be the recipient of the
Newmarket Chamber of Commerce's Business Excellence Award in the Not-for-Profit category
. This award recognizes a registered not for profit organization which has exceptional community service and leadership.
Please click here for the video transcript
Compliance Inspection by the Ministry of Children, Community and Social Services
Service agencies funded by MCCSS are required to provide information on its current compliance status and the results of its ministry compliance inspection. Should you have any questions about the results of DeafBlind Ontario Services' compliance report, please contact us at [email protected].
Integrative Partnership
In fall 2019, DeafBlind Ontario Services and PHSS formed an integrative partnership to jointly advocate for and provide high quality, holistic and robust community supports to individuals who have highly specialized and unique needs across Ontario. In January 2020, a third agency joined the partnership: Community Living Chatham-Kent.
The mission for the partnership: Through collaboration, strengthen the collective abilities of the organizations, explore efficiencies, and positively impact the people and communities we serve.
PHSS
Established in 1988, PHSS (Participating, Housing, Support and Services) is a non-profit organization dedicated to supporting people with developmental disabilities and/or complex physical needs so they can live in their own homes, participate in the community, and enjoy life with family and friends.
Community Living Chatham-Kent
Community Living Chatham-Kent is a non-profit charitable organization enriching the lives of people who have diverse abilities by providing quality services, and meaningful and inclusive opportunities. For 65 years, the agency has ensured that all people live in a state of dignity, share in all elements of living in the community and have the opportunity to participate effectively.