FOCUS Accreditation
DeafBlind Ontario Services is committed to achieving high standards through a variety of channels. We achieved accreditation through FOCUS Accreditation for two consecutive periods – 2012 to 2016 and 2016 to 2020. We are currently preparing for our third accreditation.
Why become accredited? As an organization, we are demonstrating to families, funders, community partners, and most importantly, the people we support, that we are dedicated to service excellence and accountability. In addition to completing internal audits and MCCSS compliance reviews, seeking accreditation from FOCUS allows us to be measured by an unbiased, respected third party organization.
Accreditation also sets us apart from other organizations in our sector as one that is proven to have high quality services. We are proud to be the only organization in the Intervenor Services sector that is accredited, and we believe this is one of several reasons DeafBlind Ontario Services is the Intervenor Services provider of choice.
What is involved in the accreditation process? After submitting our organization self-assessment in 2019, we are currently collecting documentation for FOCUS that demonstrates how we've met their standards, followed by a 2-3 day on-site validation process. The on-site validation process will involve not only employees at DeafBlind Ontario Services, but interviews and surveys with volunteers, family members, community partners, and individuals we support.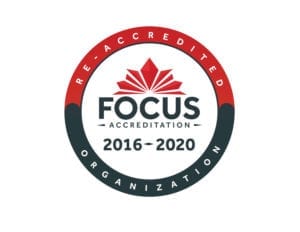 Canadian Nonprofit Employer of Choice
We are a Three-Time Winner of the Nonprofit Employer of Choice (NEOC) Award!
The NEOC award recognizes nonprofit organizations whose people leadership and vision translate into exemplary talent management practices, supporting successful mission delivery in the communities they serve. 
True to our vision of being a leader in the field of deafblindness, DeafBlind Ontario Services was a NEOC award winner in 2015 and 2016 as well!
For more information on the program and the award, visit Nonprofit Employer of Choice Award.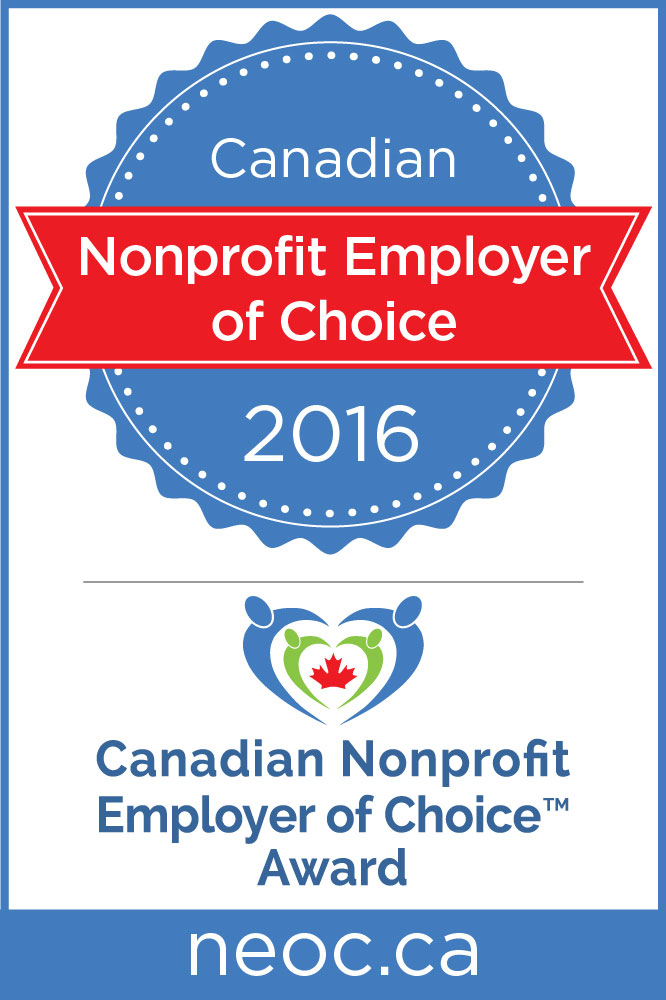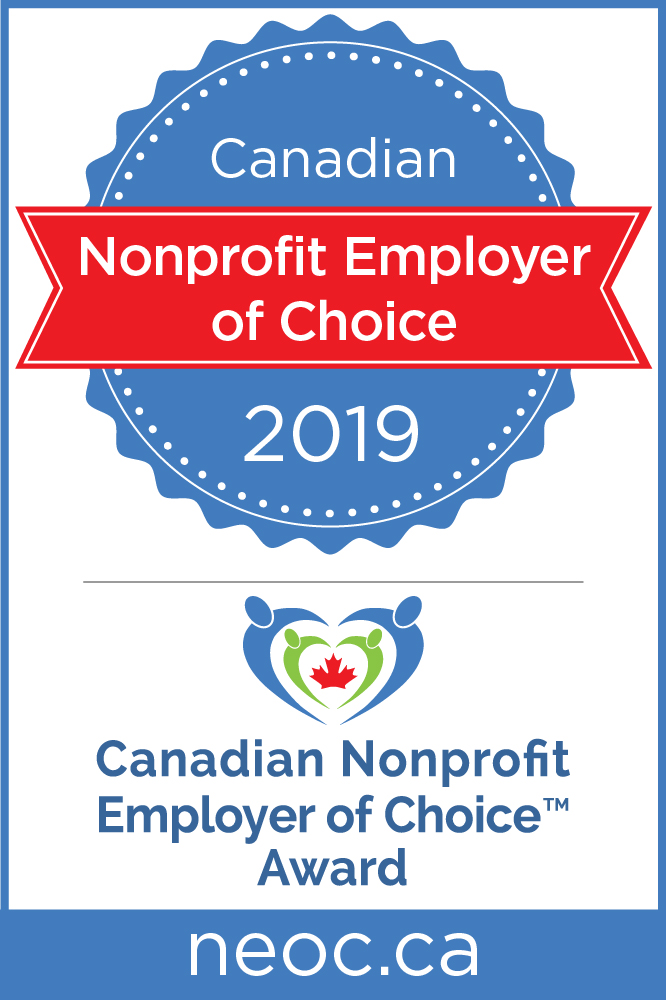 Compliance Inspection by the Ministry of Children, Community and Social Services
Service agencies funded by MCCSS are required to provide information on its current compliance status and the results of its ministry compliance inspection. Should you have any questions about the results of DeafBlind Ontario Services' compliance report, please contact us at [email protected].
Integrative Partnership
In fall 2019, DeafBlind Ontario Services and PHSS formed an integrative partnership to jointly advocate for and provide high quality, holistic and robust community supports to individuals who have highly specialized and unique needs across Ontario. In January 2020, a third agency joined the partnership: Community Living Chatham-Kent.
The focus of the integrative partnership will be on strengthening the collective abilities of the three organizations. Our goal is to share knowledge and explore efficiencies, ensuring that the people we serve who have unique, specialized, and complex needs are the number one priority.
PHSS
Established in 1988, PHSS (Participating, Housing, Support and Services) is a non-profit organization dedicated to supporting people with developmental disabilities and/or complex physical needs so they can live in their own homes, participate in the community, and enjoy life with family and friends.
Community Living Chatham-Kent
Community Living Chatham-Kent is a non-profit charitable organization enriching the lives of people who have diverse abilities by providing quality services, and meaningful and inclusive opportunities. For 65 years, the agency has ensured that all people live in a state of dignity, share in all elements of living in the community and have the opportunity to participate effectively.