FOCUS Accreditation
To demonstrate our commitment, quality and accountability to the people we serve and other key stakeholders, DeafBlind Ontario Services achieved accreditation through FOCUS Accreditation for two consecutive periods – 2012 to 2016 and 2016 to 2020. In 2019, we will begin preparations for our third accreditation.
Why become accredited? As an organization, we are demonstrating to families, funders, community partners, and most importantly, people who use our services that we are dedicated to the values of excellence and accountability. In addition to completing internal audits and MCSS compliance reviews, seeking accreditation from FOCUS allows us to be measured by an unbiased, respected third party organization. It also sets us apart from other organizations in our sector as one that is proven to have high quality services. We are proud to be the only organization in the Intervenor Services sector that is accredited, and we believe this is one of several reasons to position DeafBlind Ontario Services as the Intervenor Services provider of choice.
What is involved in the accreditation process? After submitting our organization self assessment in 2019, we will begin collecting documentation for FOCUS that demonstrates how we've met their standards, followed by a 2-3 day on-site validation process. The on-site validation process will involve not only employees at DeafBlind Ontario Services, but interviews and surveys with volunteers, family members, community partners, and clients.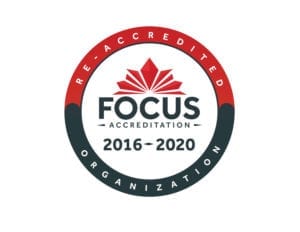 Canadian Nonprofit Employer of Choice
We are a Two-Time Winner of the Nonprofit Employer of Choice (NEOC) Award!
In the second year of the program (2016), eight organizations from across Canada, including DeafBlind Ontario Services, fulfilled the requirements to be named a Canadian Nonprofit Employer of Choice.
The Nonprofit Employer of Choice (NEOC) Awards recognizes organizations whose people leadership and vision has translated into exemplary talent management practices. This national program will help participating organizations create positive brand recognition and gain a competitive advantage to attract, engage and retain top talent.
True to our vision of being a leader in the field of deafblindness, DeafBlind Ontario Services was a NEOC award winner in 2015 as well!
For more information on the program and the award, visit Nonprofit Employer of Choice Award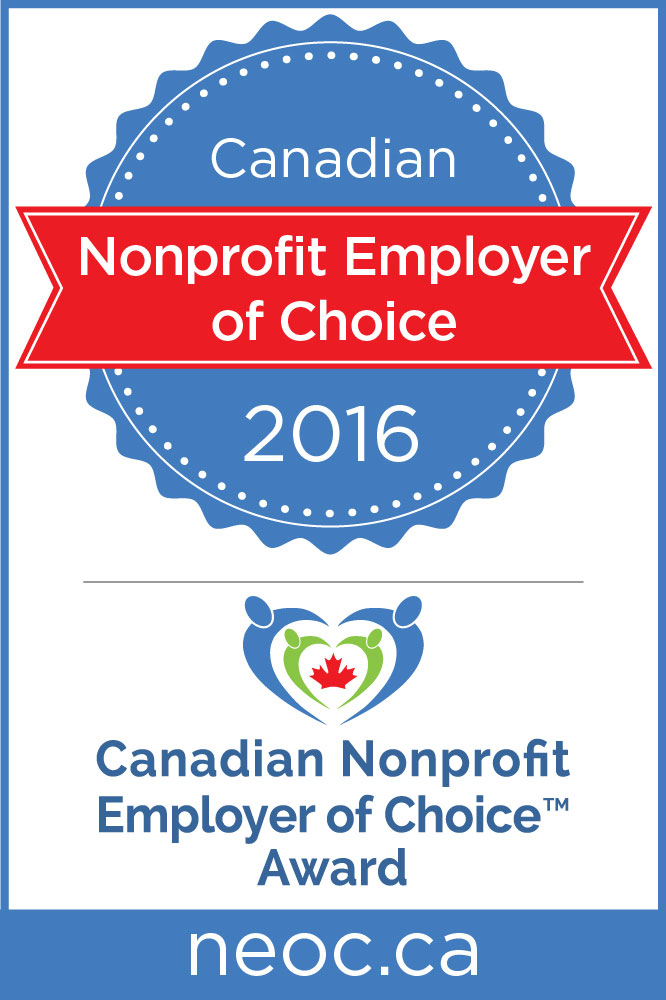 Compliance Inspection by the Ministry of Community and Social Services
Service agencies funded by MCSS are required to provide information on its current compliance status and the results of its ministry compliance inspection. Should you have any questions about the results of DeafBlind Ontario Services' compliance report, please contact us at [email protected].