Our People
Any success we have as an organization can be attributed to one thing…our employees! At DeafBlind Ontario Services, our employees are our strength. We strive to be a top employer in the field by investing in our employees through extensive training, mentoring and other professional development opportunities throughout all levels of our organization.
Our intervenors and direct support professionals are passionate, collaborative and resilient leaders who are truly limitless!
Ongoing learning opportunities are key to assisting employees in showcasing their talents and exceeding expectations; we are dedicated to helping our employees develop their talents and nurture their career aspirations.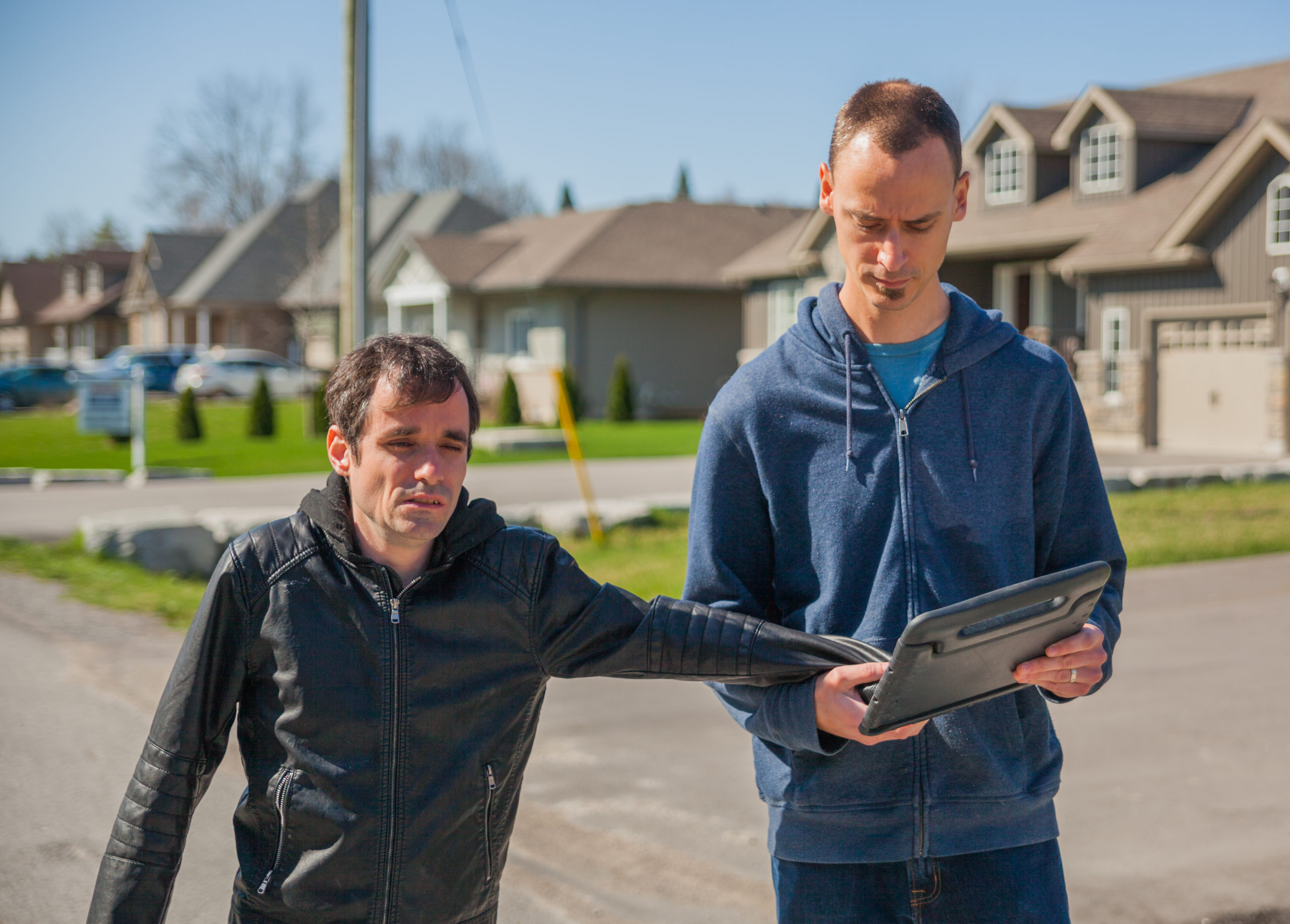 Intervenors
Intervenors are professionally trained to act as the "eyes" and "ears" of the individual with deafblindness through the sense of touch.
The philosophy of intervenors is "Do with, not for". They work with individuals with deafblindness, helping them learn through experience, empowering them to make informed decisions and be active participants in all areas of their lives. Professional intervenors connect the person with deafblindness to other people and their community as a communication partner. By facilitating the exchange of information and assisting with communication methods, intervenors empower people with deafblindness to thrive.
Direct Support Professionals
Our Direct Support Professionals work with people who are Deaf, hard of hearing and non-verbal to connect and communicate with one another and with the broader community in ways not otherwise available to them.
In a unique American Sign Language (ASL) environment, we bring together a community of people who can succeed because we match communication tools and techniques to their needs.