Deafblindness
95% of what we learn comes from what we see and hear. Imagine what it must be like to be deafblind.
Deafblindness is a combination of hearing and vision loss that is unique to each person. Because every person with deafblindness experiences a varying degree of sensory loss, each person will use their own unique and individual way to communicate.
Over 1% of Canada's population or approximately 466,420 people are deafblind. In Ontario, an estimated 211,250 individuals are deafblind.
22% or 70,080 of Ontario seniors in home care and long-term care reported experiencing vision and hearing loss combined.
For people with deafblindness, the impact of the intervenor is immeasurable.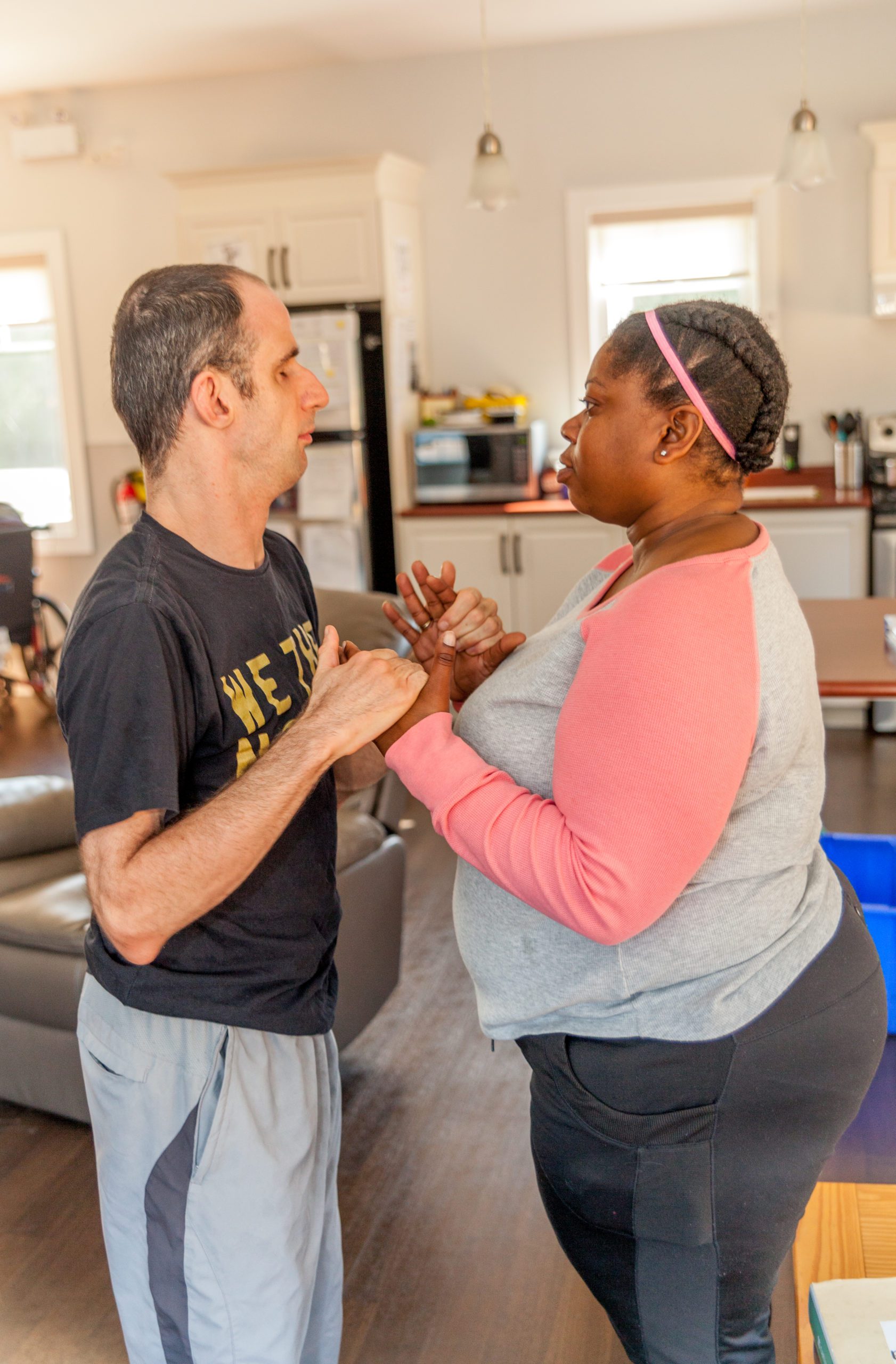 Hearing Loss
Over 1.3 million or 5% of Canadians aged 15 years and over have a hearing disability. In Ontario, 563, 350 or 4.19% people aged 15 years and over have hearing disabilities, according to the Canadian Survey on Disability (2017).
According to the World Health Organization's 2021 World Report on Hearing, by 2050 approximately 2.5 billion people globally will be living with some degree of hearing loss, of whom at least 700 million will require rehabilitation services.
The Canadian Association of the Deaf-Association des Sourds du Canada recognizes a person to be medically/audiologically deaf when that person has little or no functional hearing and depends upon visual rather than auditory communication.
Learn more about the difference Direct Support Professionals (DSPs) make for people who are Deaf, hard of hearing and non-verbal.