About Us
DeafBlind Ontario Services supports people who are deafblind, as well as people who are Deaf, hard of hearing and non-verbal with a developmental disability.  Specialized services are customized to each person's unique needs, method of communication, and goals to live their best life.
Our reach extends into remote communities and urban centres across the province with supported living homes and community services.
Our History
In 1989, a group of parents lobbied the provincial government of Ontario as advocates for their children with deafblindness in an attempt to secure funding for community based supported living programs to commence when the children completed their education.
Independent Living Residences for the Deafblind in Ontario (ILRDBO), was born out of this movement; on April 6, 1989 we were incorporated as a not-for-profit organization. Initially there were three homes in York Region with three individuals with congenital deafblindness residing in each.
Toward the end of 2007, ILRDBO changed its name to DeafBlind Ontario Services.
On April 1, 2021, DeafBlind Ontario Services officially amalgamated with Array Services to enhance specialized services for people who are Deaf, hard-of-hearing, non-verbal and deafblind across Ontario.  By coming together as one as DeafBlind Ontario Services, we will be able to increase capacity, serve more people and use resources more effectively.  Our combined expertise in serving those who are Deaf, hard of hearing, non-verbal and deafblind is a natural fit.
We're excited by our future and working better together.
Founding Members:
Gerry & Dorothy Brogan
Adrienne & Mike Caruso
Lynne Faltash
Steven Gaylord
Carol & William Hurtick
Charles Kelliher
Connie Southall
Dorothy Wilcox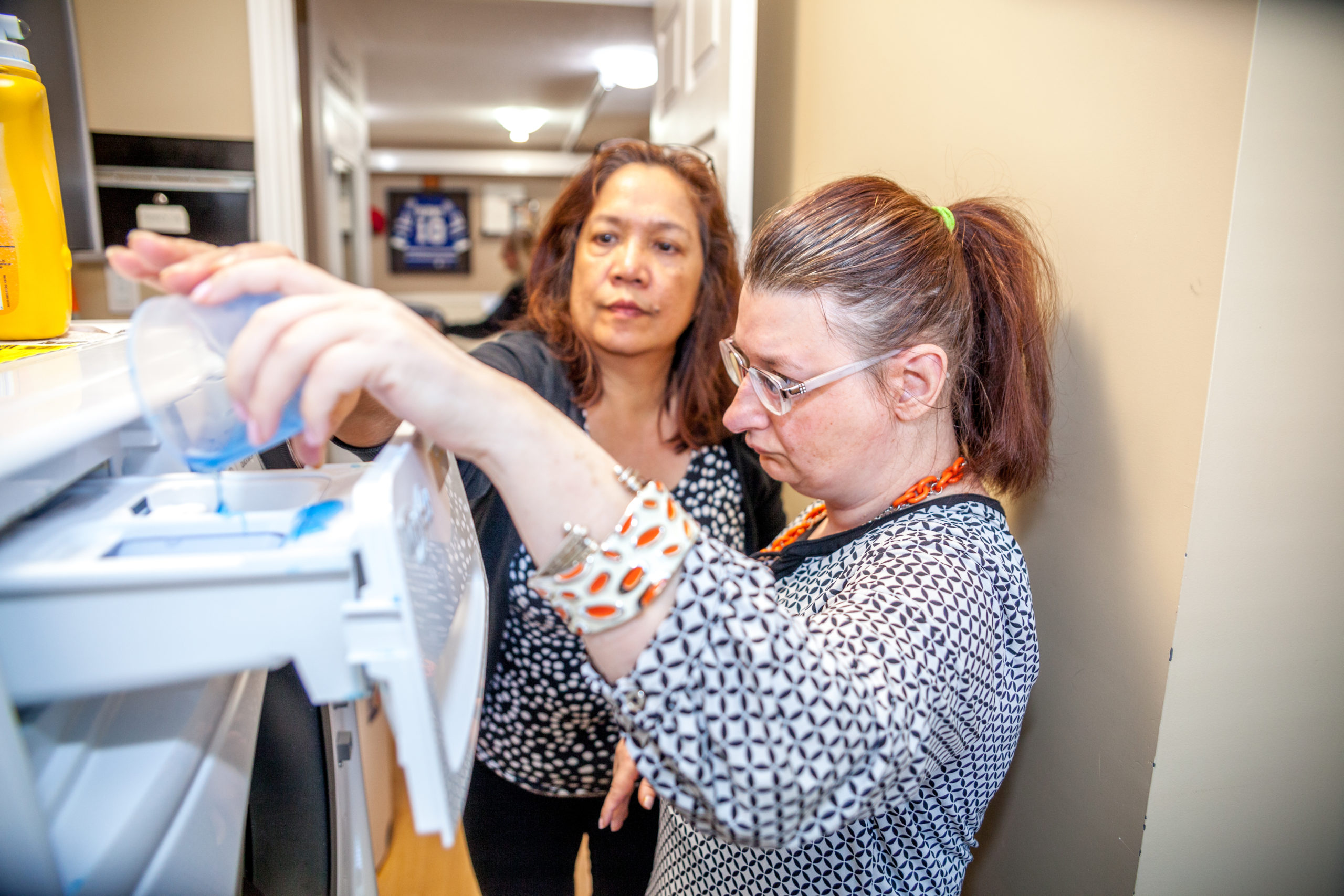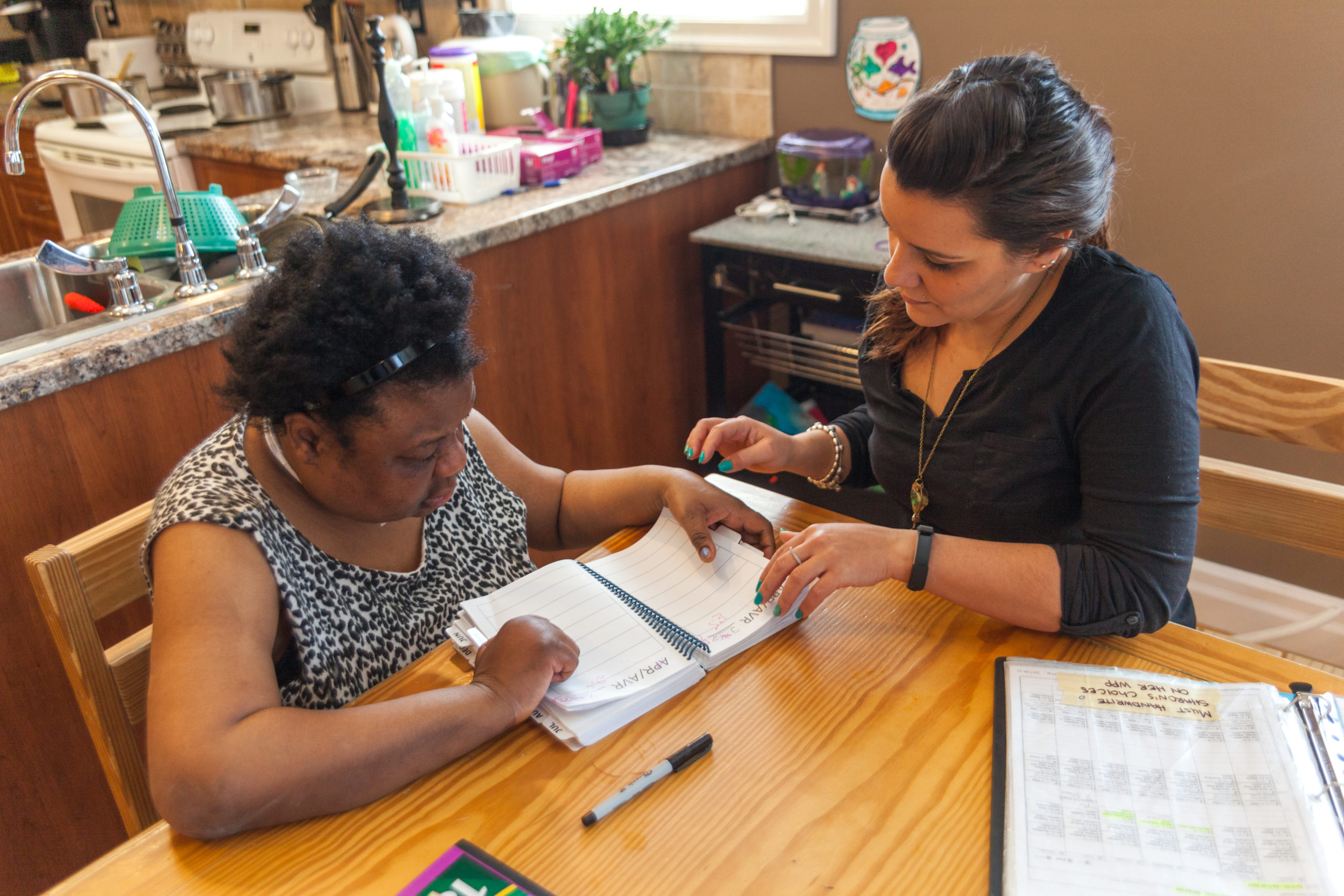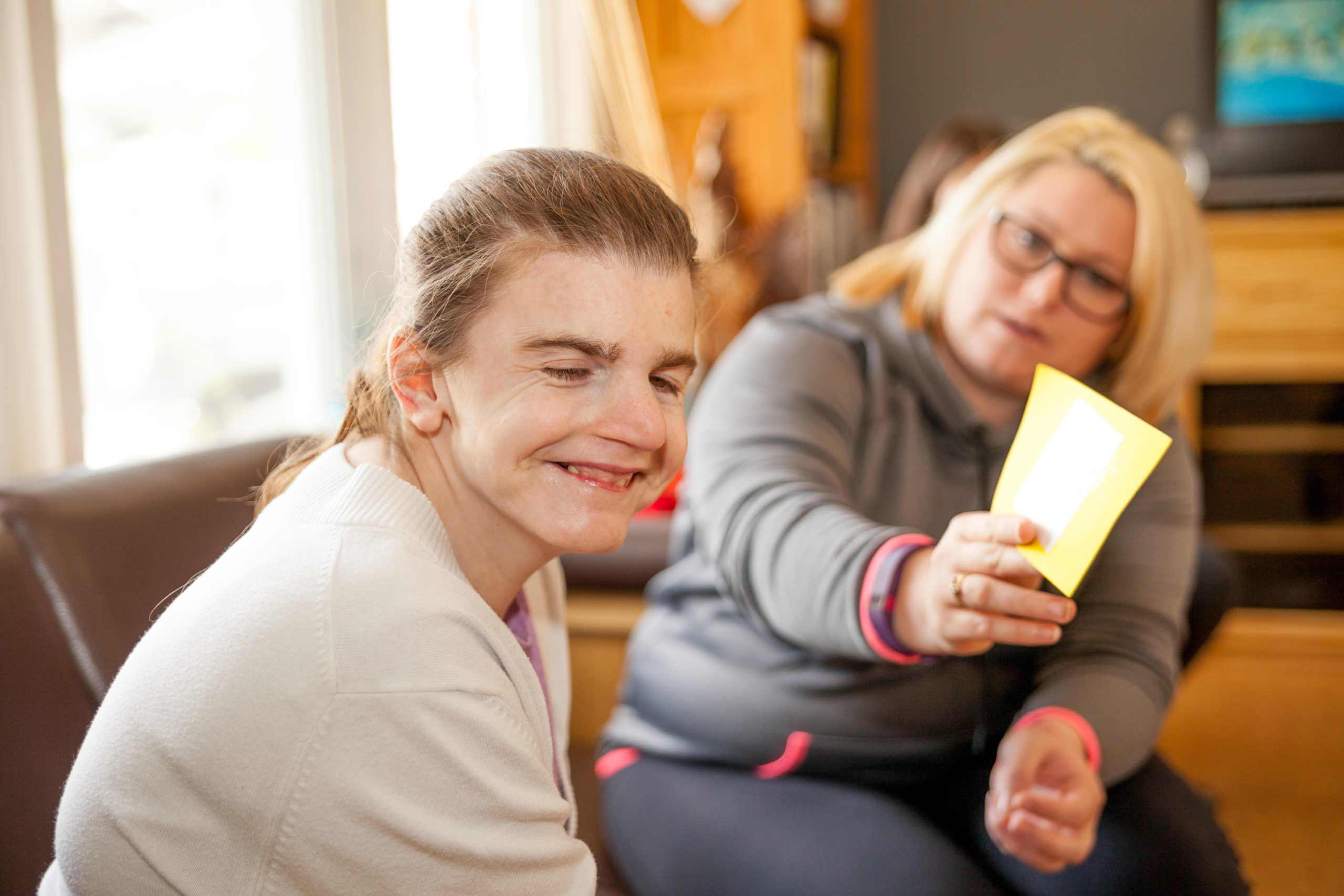 Mission, Vision and Values
Mission
DeafBlind Ontario Services is focused on individuals who are Deaf, hard of hearing, non-verbal and deafblind.  We offer an array of services that support people to live their best lives.
Vision
Enriching lives one touch and sign at a time.
Values Statements
We are:
Passionate
Collaborative
Leaders
Resilient
Limitless
We are Passionate
We are driven to empower the people we support and to celebrate their uniqueness.
We demonstrate being passionate by:
Embracing challenges and opportunities with energy and enthusiasm;
Extending the reach of the people we support into the community, where they can achieve their goals, dreams and aspirations;
Creating and providing unique opportunities to learn and grow; and
Motivating and encouraging our co-workers, as well as the people we support, to challenge themselves every day.
We are Collaborative
Engaging others makes us better. Each of us has something to learn and something to teach.
We demonstrate being collaborative by:
Fostering partnerships with the people we support, their families, other community resources, government, funders and organizations with similar goals—locally, nationally and around the world;
Committing to open communication and transparency when working with each other and our partners; and
Supporting each other and seeking input from others for solutions that benefit all.
We are Leaders
We set the standard and promote excellence in our field.
We demonstrate being leaders by:
Constantly evolving and striving for excellence in everything we do;
Mentoring, educating and encouraging ourselves and others;
Generating and being receptive to new ideas;
Advocating for people's rights, beliefs and dreams; and
Holding ourselves accountable to the people we support, families, employees, funders and other stakeholders.
We are Resilient
When faced with challenges, we adapt and grow—becoming stronger together.
We demonstrate being resilient by:
Providing holistic services that are responsive to the ever-changing needs of individuals supported;
Being proactive in identifying and addressing circumstances that may present challenges; and
Learning from setbacks and being persistent and flexible in our efforts to find creative, workable solutions.
We are Limitless
We believe in endless possibilities.
We demonstrate being limitless by:
Being courageous, open-minded and creative; and
Empowering each other to go outside the box and achieve goals and dreams.
DeafBlind Ontario Services is a proud member of Deafblind International (open in new tab).