National Deafblind Awareness Month
June 30, 2022 | 12:00 -12:00
Across Ontario and Worldwide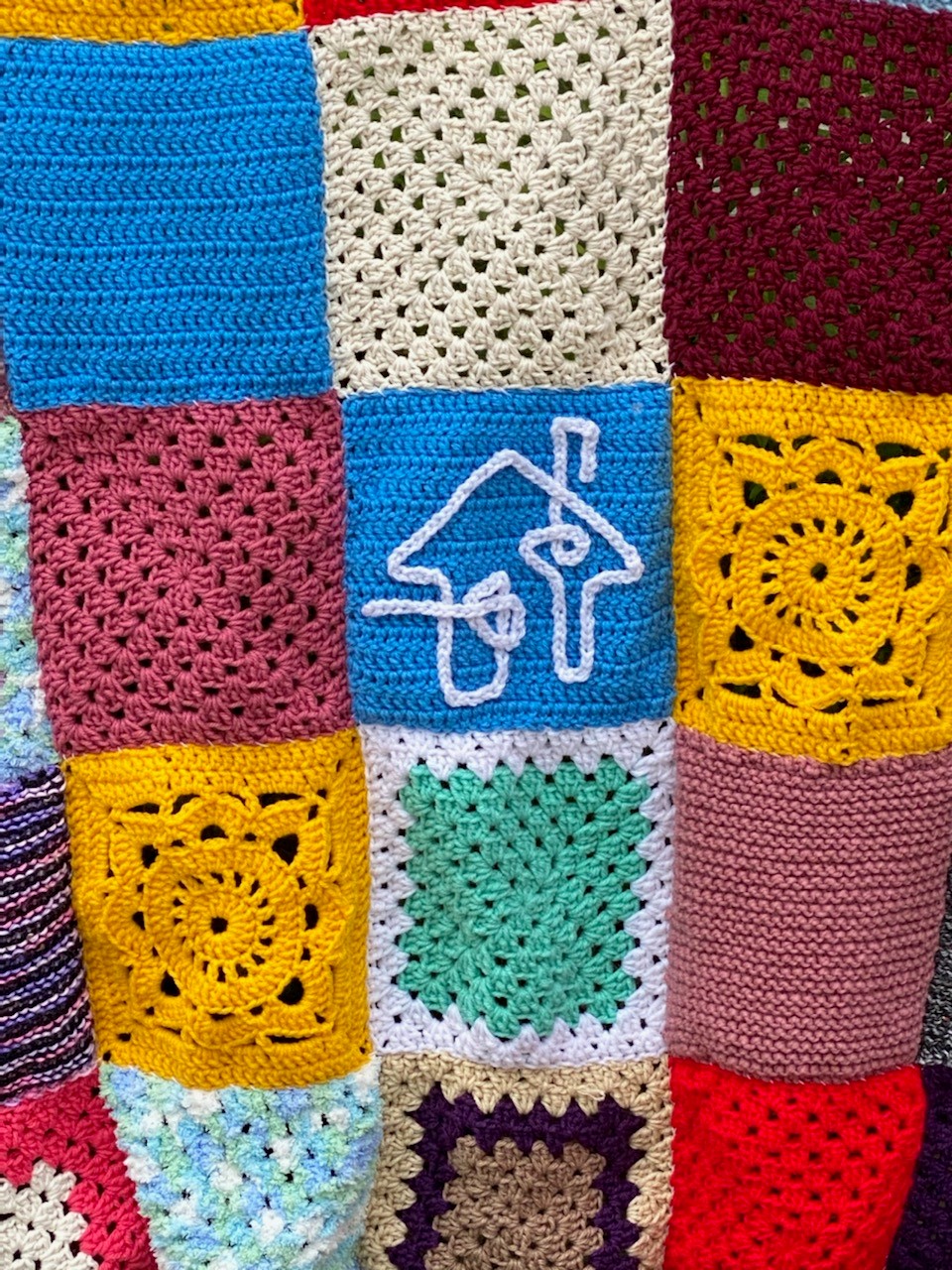 DeafBlind Ontario Services is coming together one stitch at a time with a global community of individuals, service providers and advocacy groups, along with organizations in the field of deafblindness to yarn bomb community objects and spaces around the world in June in celebration of National Deafblind Awareness Month!
Yarn bombing is an initiative of Deafblind International (DbI), where objects in community spaces are adorned with knit or crochet squares or wrapped in yarn. The connection of each knit or crochet square symbolizes the coming together of people in the field of deafblindness, with the goal of raising awareness on a large scale.
June, the birth month of Helen Keller, was proclaimed by the Senate of Canada in 2015 as National Deafblind Awareness Month.
Visit DeafBlind Ontario Services' Yarn Bombing installations in June:
*Fairy Lake Pedestrian Bridge (Newmarket)
*Innisfil Lakeshore Branch Library (967 Innisfil Beach Road, Innisfil)
*Ivey Park (331 Thames St, London)
*Jackson's Point Parkette (21093 Dalton Road and Lake Drive, Jackson's Point)
*Marion Dewar Plaza – June 4-12 (110 Laurier Ave W, Ottawa)
*North Dumfries Community Complex (2958 Greenfield Road, Ayr)
*Peterborough Public Library (345 Aylmer St N, Peterborough)
*Valley East Public Library (4100 Elmview Dr, Hanmer)
*More locations and details coming soon!
Participate in this global initiative to raise awareness about deafblindness! We are looking for 20 x 20 CM knit or crochet squares to be included in our projects across the province. You can deliver or mail your squares to Unit 15, 17665 Leslie Street, Newmarket, Ontario, L3Y 3E3 by May 13.