Personality Dimensions Training – Milton
May 1, 2019 | 12:30 pm -4:00 pm
605 Santa Marie Blvd, Milton, L9T 6J5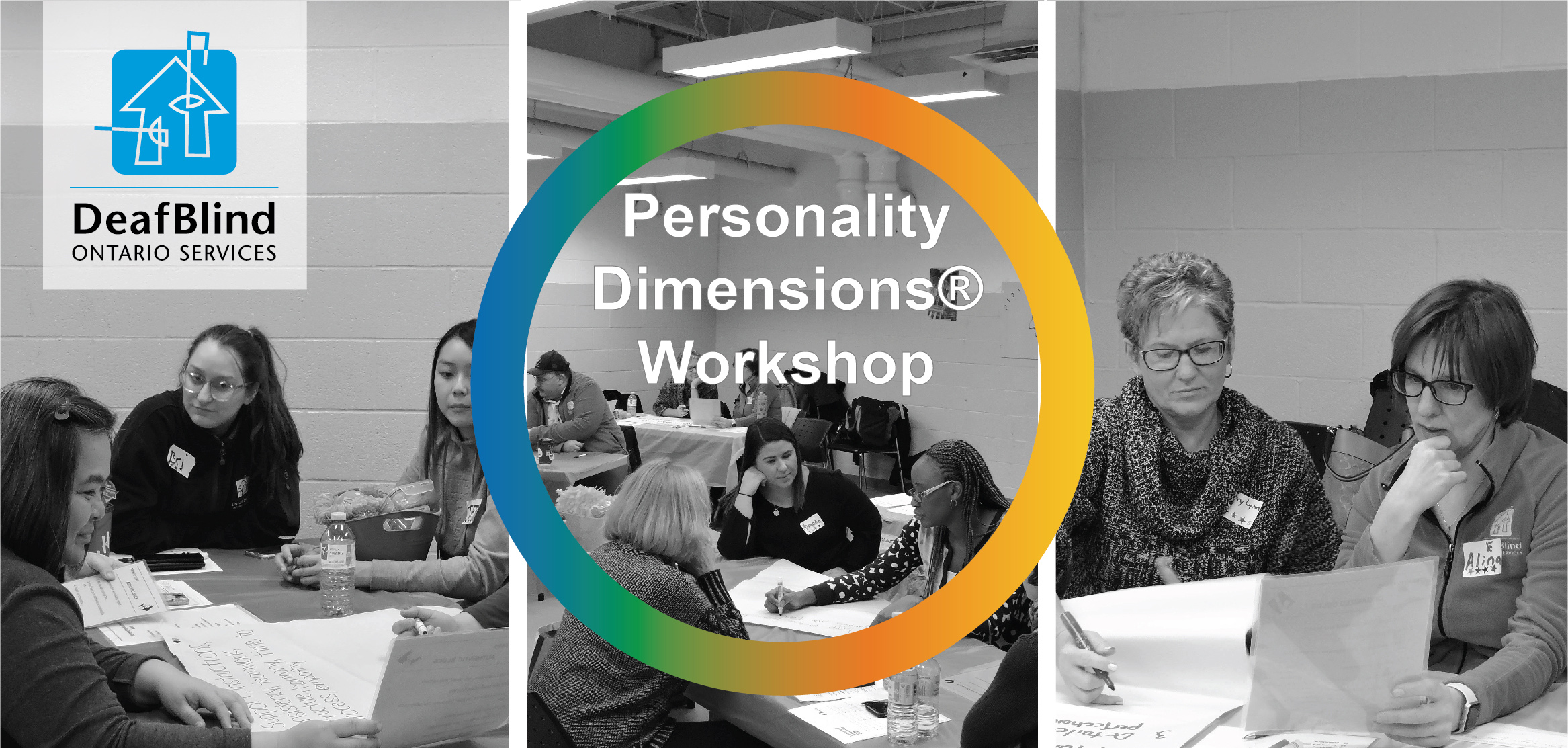 Join DeafBlind Ontario Services' Community Services for an interactive workshop of self-discovery.
At this Personality Dimensions® Workshop, you will:
– Develop a better understanding of and appreciation for yourself and others.
– Build stronger teams and optimize team performance.
– Identify personality strengths, similarities, and potential challenges.
– Elevate morale and enthusiasm.
Registration fee is $75
For more information about the Personality Dimensions® Workshop or to join our email list for information on upcoming events, please contact our Facilitator of Community Services by email at [email protected] or by phone 1-855-340-3267, x280.